Heroes for Hospice dress up week 16-22 May 2022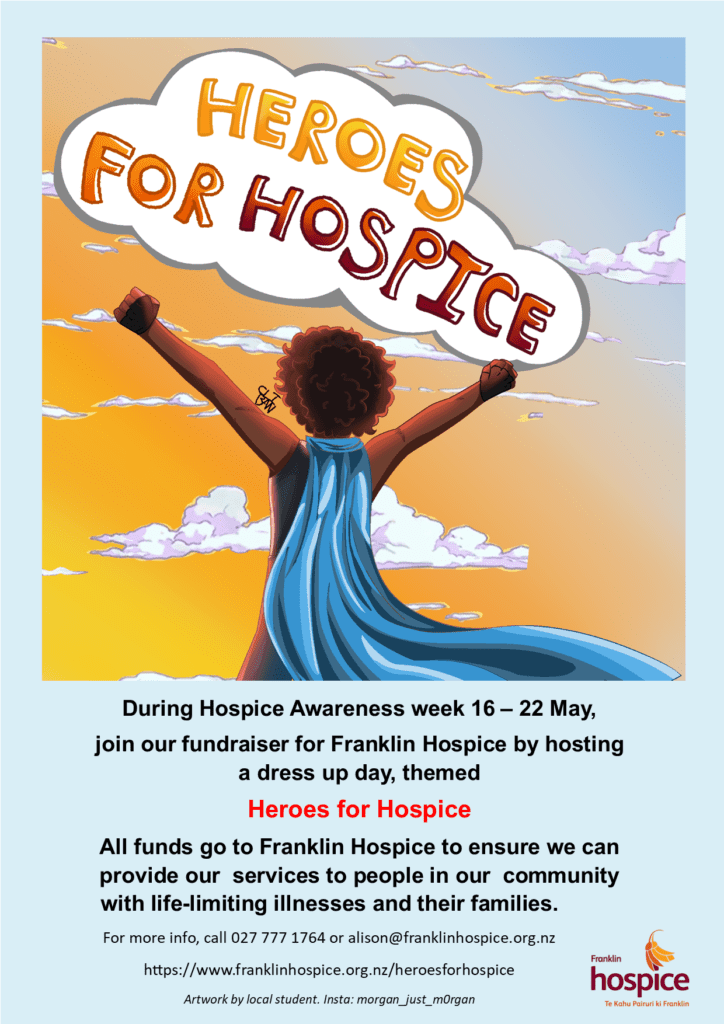 Hospice Awareness week is from 16th – 22nd May.
In order to keep up our services and reach the increasing population of Franklin, we need your help.
We are asking all the schools of Franklin to hold a 'heroes for hospice' mufti day.  Students and teachers can donate a gold coin to wear mufti for the day or even better; dress up as your favourite hero for the day.  All proceeds will be gratefully received by Franklin Hospice Charitable Trust.  To confirm your participation or to ask any questions please contact  alison@franklinhospice.org.nz.