Replacing Cheque Donations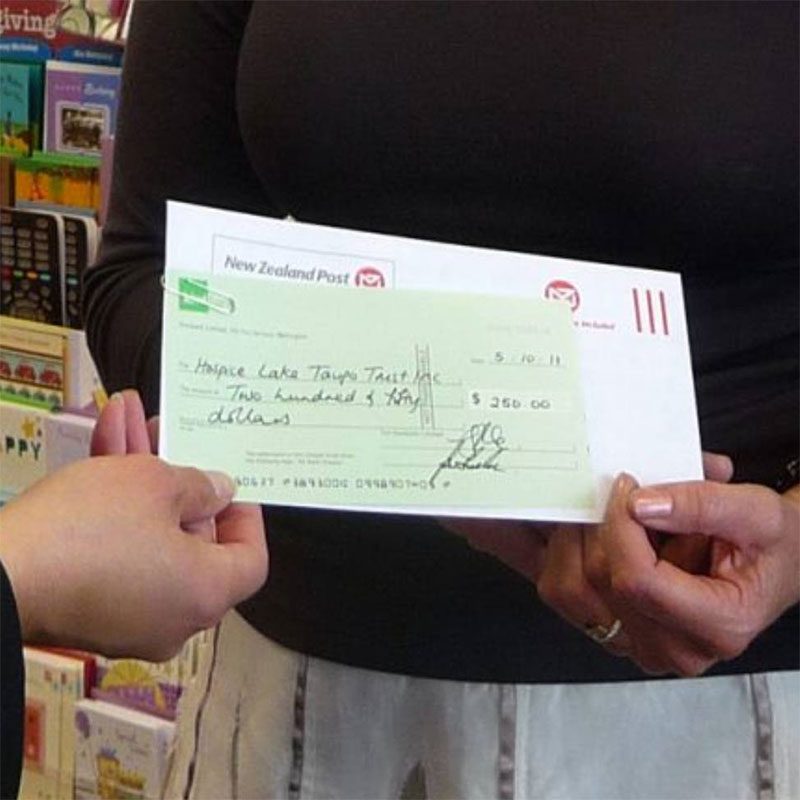 Sadly, cheques are no longer accepted as legal tender in New Zealand. Here are the following next best options for making a casual donation or a memorial donation:
Go to our donation button here. This method requires a credit card. Please be assured that receiving a financial donation by this method is at least as secure as was the case with cheques. Our security and privacy systems are the best available and have never been breached in any way. Each donation via this method immediately produces a receipt that arrives in your email inbox seconds after the transaction is approved. If for any reason you do not see that receipt arrive in your inbox, please check your junk email folder as your security settings are not within our control. If you are still unable to find the email receipt for any reason, please phone us on 09 238 9376 to let us know and we will happily use the old fashioned post method to send you a printed receipt.
You can make a donation by online banking direct into our bank account at Franklin hospice ASB bank at account number 12-3023-0286527-00. VITAL NOTE: with this method, please state your surname in one reference field and phone number in another. Otherwise, we have no way to know who provided the donation. We will need to phone you to get further details so we can provide you with a legal receipt.
Give us a call on 09 238 9376 and ask for our fundraising team who can take your details over the phone and process your donation immediately.
THANK YOU. Your support is the difference that makes our service possible.