A quick overview of who we are now and about the amazing efforts by others that made it happen.
Franklin Hospice is founded on the principles developed by nurse, social worker, physician, and author, Dame Cicely Saunders.
Born in Hertfordshire, UK, in 1918, this compassionate woman developed her interest and life's work in the care of those with life-limiting illnesses.
Many of her practices are continued in hospices around the world, and here in New Zealand.
Dame Cicely believed that care needed to wrap around the patient as well as their loved ones. She challenged that 'all that could be done had been done, pioneering new ways to ease pain and suffering.
In 1967 she founded St. Christopher's Hospice where she devoted her life to changing the way that the ill and the bereaved are cared for. She pioneered taking palliative care to the community, a principle that Franklin Hospice practices today. Among her many published beliefs, Dame Cicely said that suffering is only intolerable when nobody cares. She was made a Dame of the British Empire in 1979. Dame Cicely died in the Hospice that she established, in 2006.
Franklin Hospice's mission is inspired by Dame Cicely Saunder's words; "You matter because you are you, and you matter to the end of your life. We will do all we can not only to help you die peacefully but also to live until you die."
Inspired by Dame Cicely and the spreading of the hospice movement around the world, in 1983, concerned citizens, volunteers, medical specialists, and health professionals conducted several public meetings in the Franklin district. They felt the time had come to address the stress on families/whanau and terminally ill patients who had to travel great distances for treatment. A volunteer support group was created that applied extraordinary efforts assisting many locals experiencing a life-limiting illness.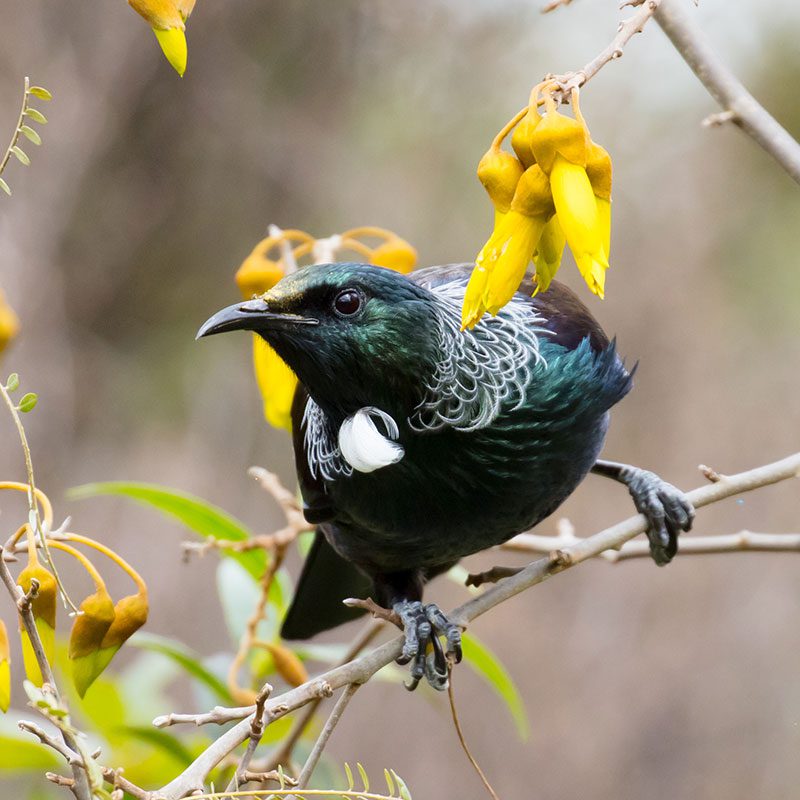 Off the back of this wonderful effort by volunteers, the Franklin Hospice Charitable Trust was established after a further public meeting in Pukekohe in 1985. Driven by more outstanding efforts of many dedicated people, support grew, and funds were raised, and in 1986, the Franklin Hospice Charitable Trust Inc was registered. With the remarkable generosity of the Geck Family, Geck House was opened in 1997 and became the office for the Trust.
Soon demands on the time and commitment of the volunteer Management Committee and Co-ordinators increased - particularly in the provision of a 24-hour telephone service. Assistance from a small number of part-time paid staff provided some relief. More of the administrative and coordination roles were taken over by paid staff, and in 2001, two Community Co-ordinators were employed part-time. A Community Palliative Care Nursing Service was started in 2003 when two part-time registered nurses were employed.
Who we are now: Your community centred Hospice.
Skipping forward, Franklin Hospice is now the only specialist palliative care service covering a population of more than 78,000 in Franklin, one of the largest geographic areas covered by a hospice in New Zealand. To meet the demand, ours is now a team of six specialist community and palliative care nurses, one hospice specialist social worker, Hospice Shop Manager Vicki, Volunteer, and Events Co-ordinator Alison, Marketing and Fundraising manager Malcolm, and CEO Ric. Walk into reception and you'll most likely be welcomed by Helen, our patient, practical administrator.
Between them, our nurses have more than 130 years of experience from their diverse backgrounds which means they bring expertise from multiple medical disciplines to the care of their hospice patients.
It's important to remember that Franklin Hospice is not a hospital or an in-patient unit. We focus our support in the homes of patients, or other care facilities such as retirement homes.
Where you'll find us: Central for Franklin
Franklin Hospice is based at 29 Hall Street, Pukekohe between the Cinema 3 carpark and the railway track.
For referrals to Franklin Hospice, please see the Referrals to Franklin Hospice page in the About section. Our Referral Form can be downloaded as a PDF here (pdf 234kb) or downloaded as a WORD document here (MS Word 274kb).